Here at Calvary Baptist Church we strive to reach those who need God in there lives. We believe that you are either for God or against God and that there is no middle ground. Everything that we do is to glorify God. The Bible is the true word of God with all the answers to life struggles. Fellowship is very important, we always welcome new faces and we love to uplift and encourage others to follow the will of God and to continue to grow in a relationship with Jesus Christ. We preach the whole truth with no watered down versions of the Bible, every verse in all 66 books are important. We would love for you to join us in praising and worshiping our one TRUE God!
STAFF

SENIOR PASTOR
:

ROY TEED
ASST. PASTOR/ YOUTH PASTOR
: TIM SHIELDS
CHURCH CLERK:
NIKITA SHIELDS
TRES:
FRANK MILLER
TRUSTIES:
JACK BALL, FRANK MILLER
DEACONS:
LYOD MILLER, ROY STAFFORD
OTHER MINISTRY YOU CAN JOIN US IN!!!!MEN'S MINISTRY 1st SATURDAY OF EVERY MONTH!!!@9:00AMWOMEN'S MINISTRY 2nd FRIDAY OF EVERY MONTH!!!!@6:30PM
Powered by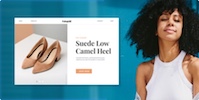 Create your own unique website with customizable templates.